'Carduus' - limited edition collagraph print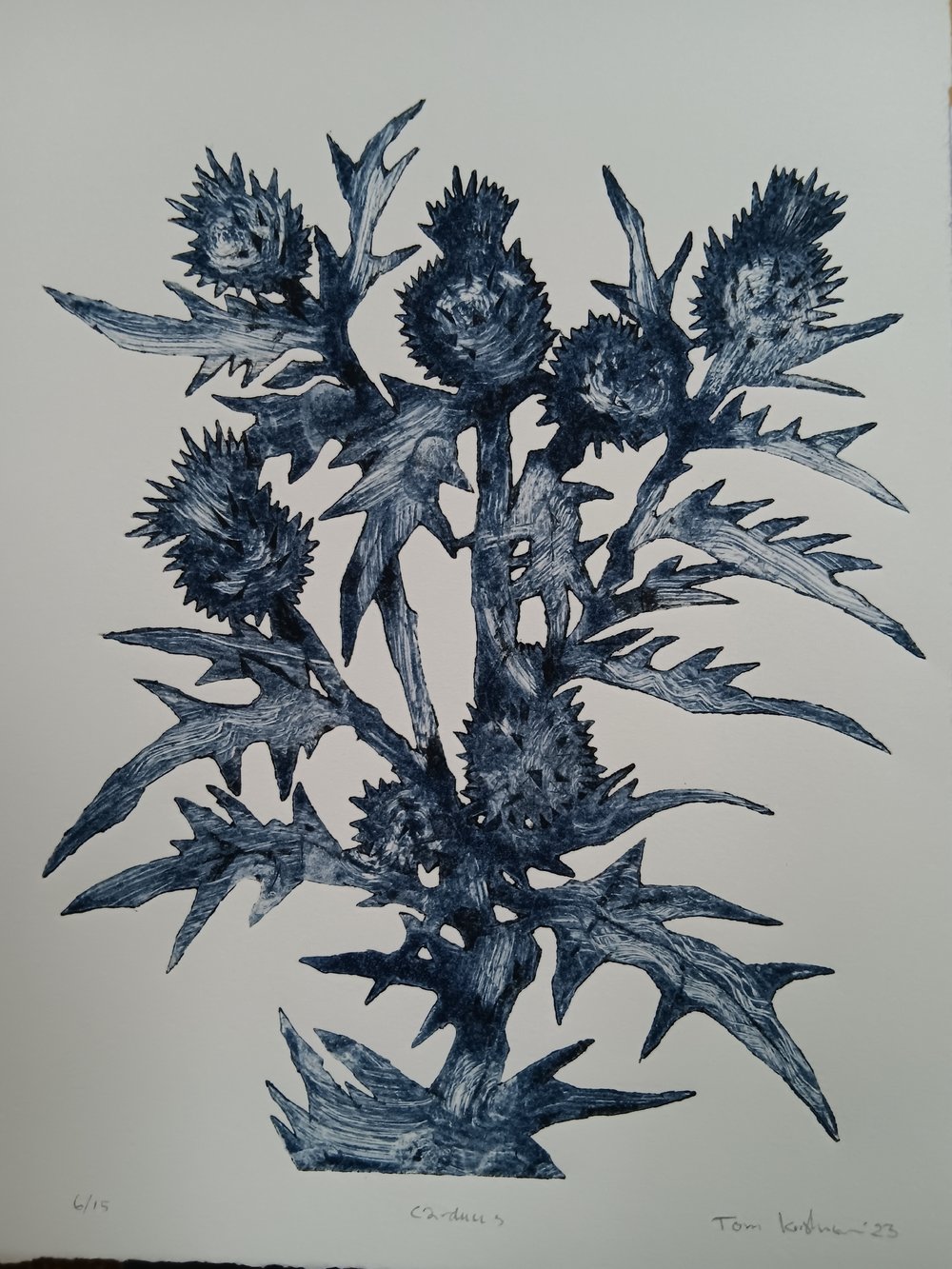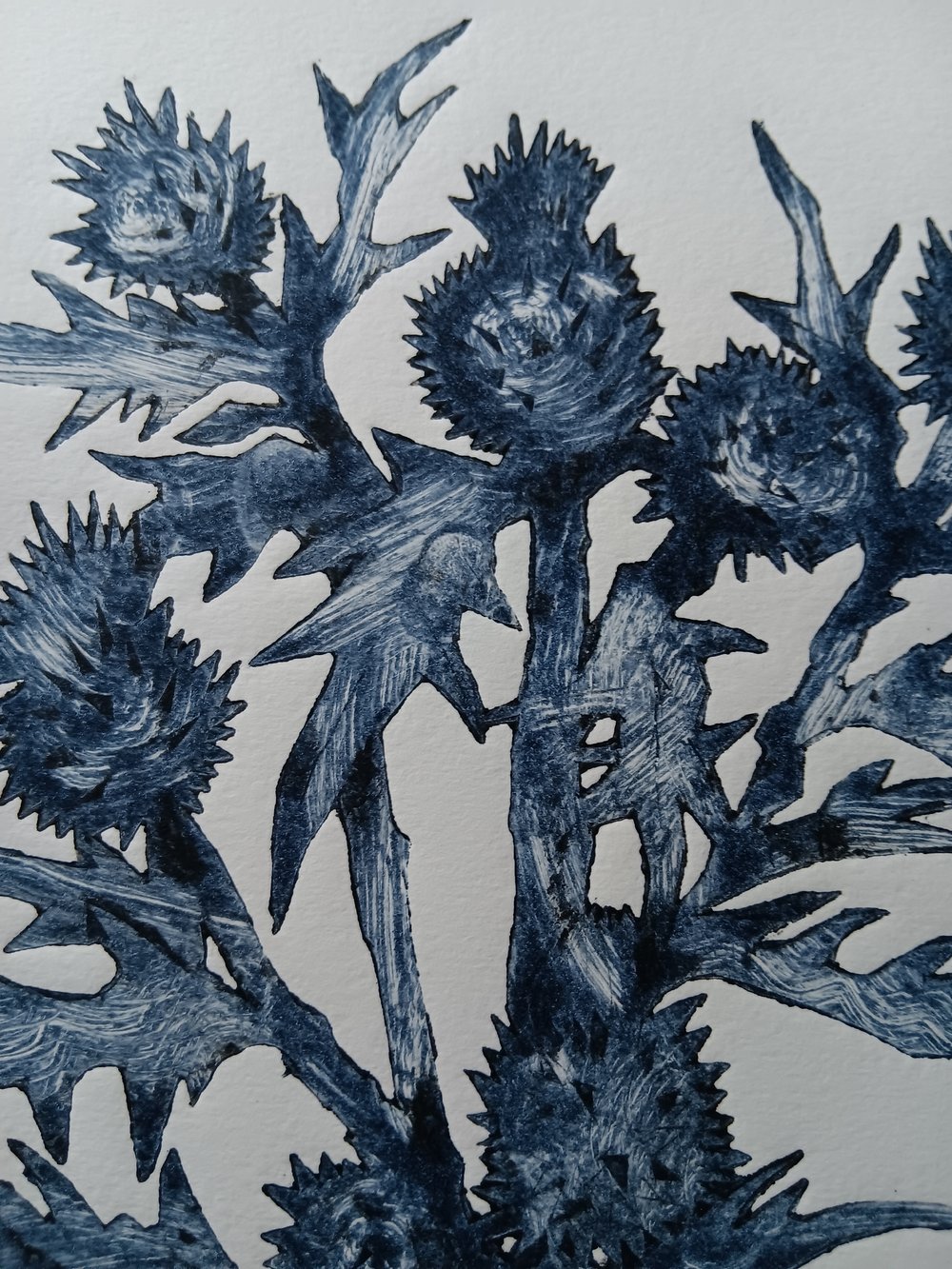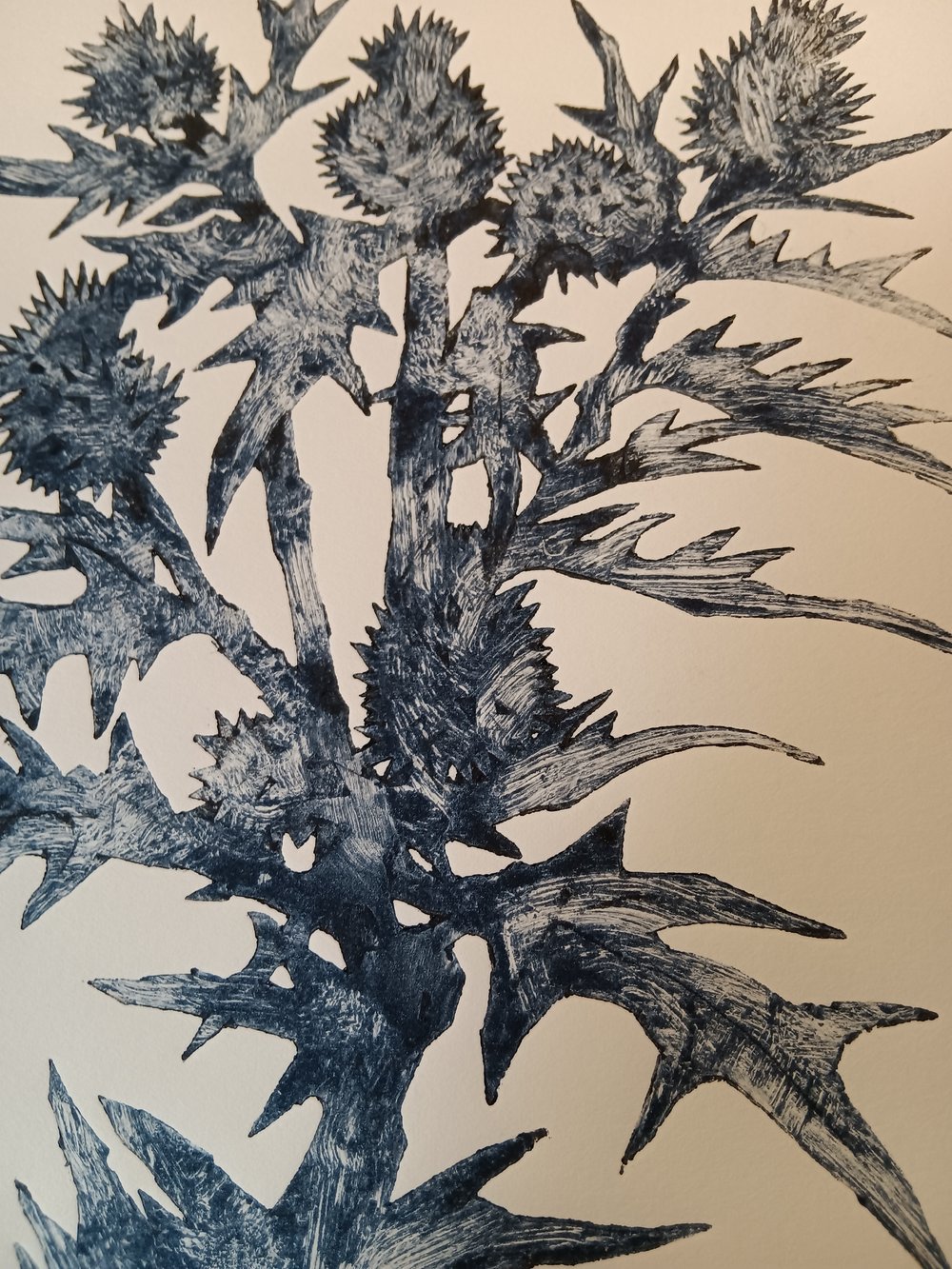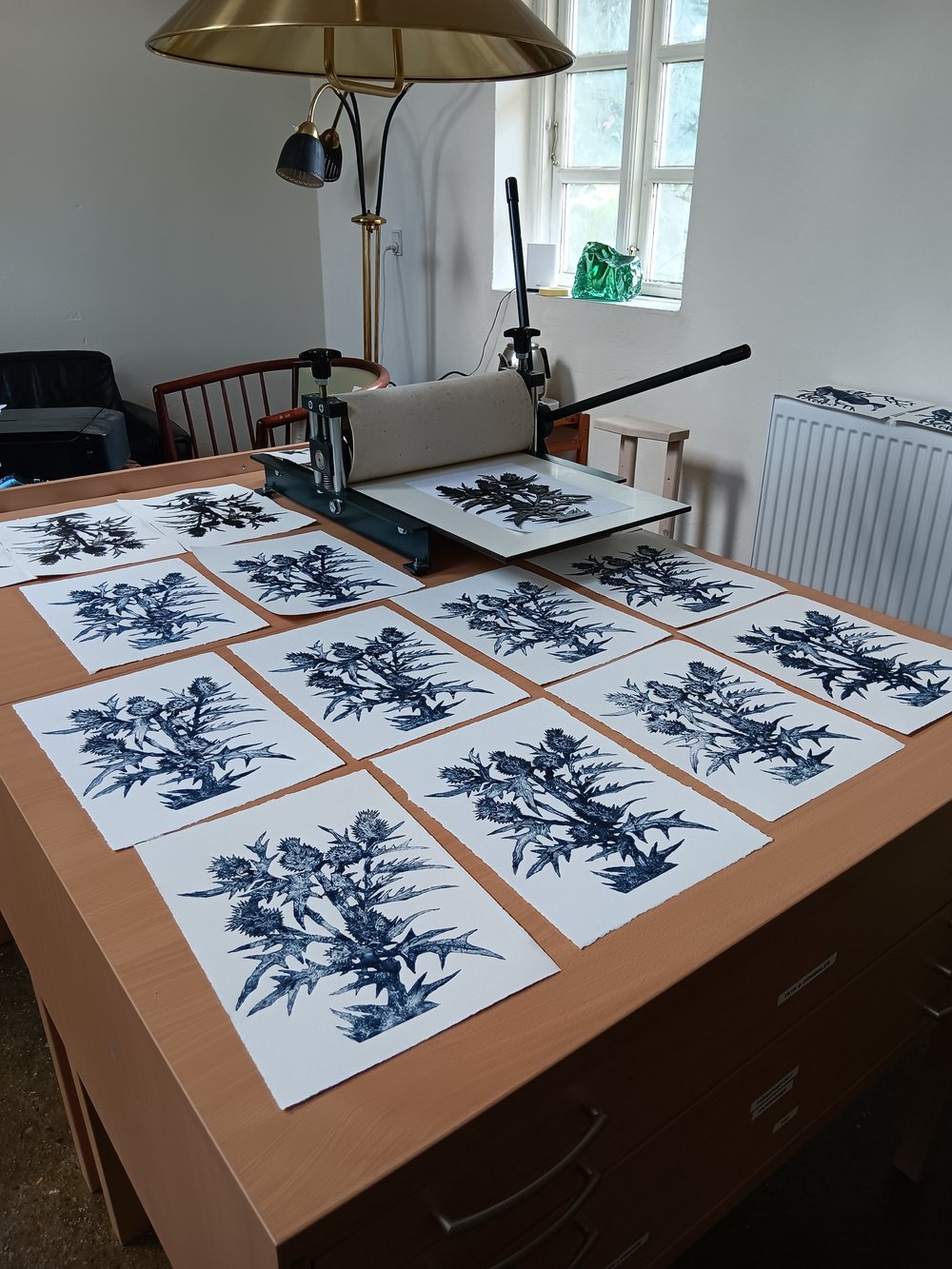 A unframed limited edition of 15 handprinted collagraphs. Size 29,7 x 21 cm (a4).
This edition is printed on to lovely 300 grs Fabriano artistico paper using Charbonnel Payne's grey ink.
Each print is numbered and signed.
slight variations in placement and tone can be expected due to each print is handprinted and unique in it's own creation.
This beautiful thistle grows in my garden and was a natural choice for this collagraph plate. Collagraphy is a really versatile printing process in which a textured cardboard plate is inked up and send through the press creating an intaglio print.
Free worldwide shipping.
Please note: additional import taxes may apply as per your country's customs guidelines.